Hi girls!
I love etsy! Whenever I don't blog on the computer, you can find me on etsy. I look up doll food, doll clothing, and doll accessories. One shop that I really like is called Simply18Inches. Her clothing is adorable!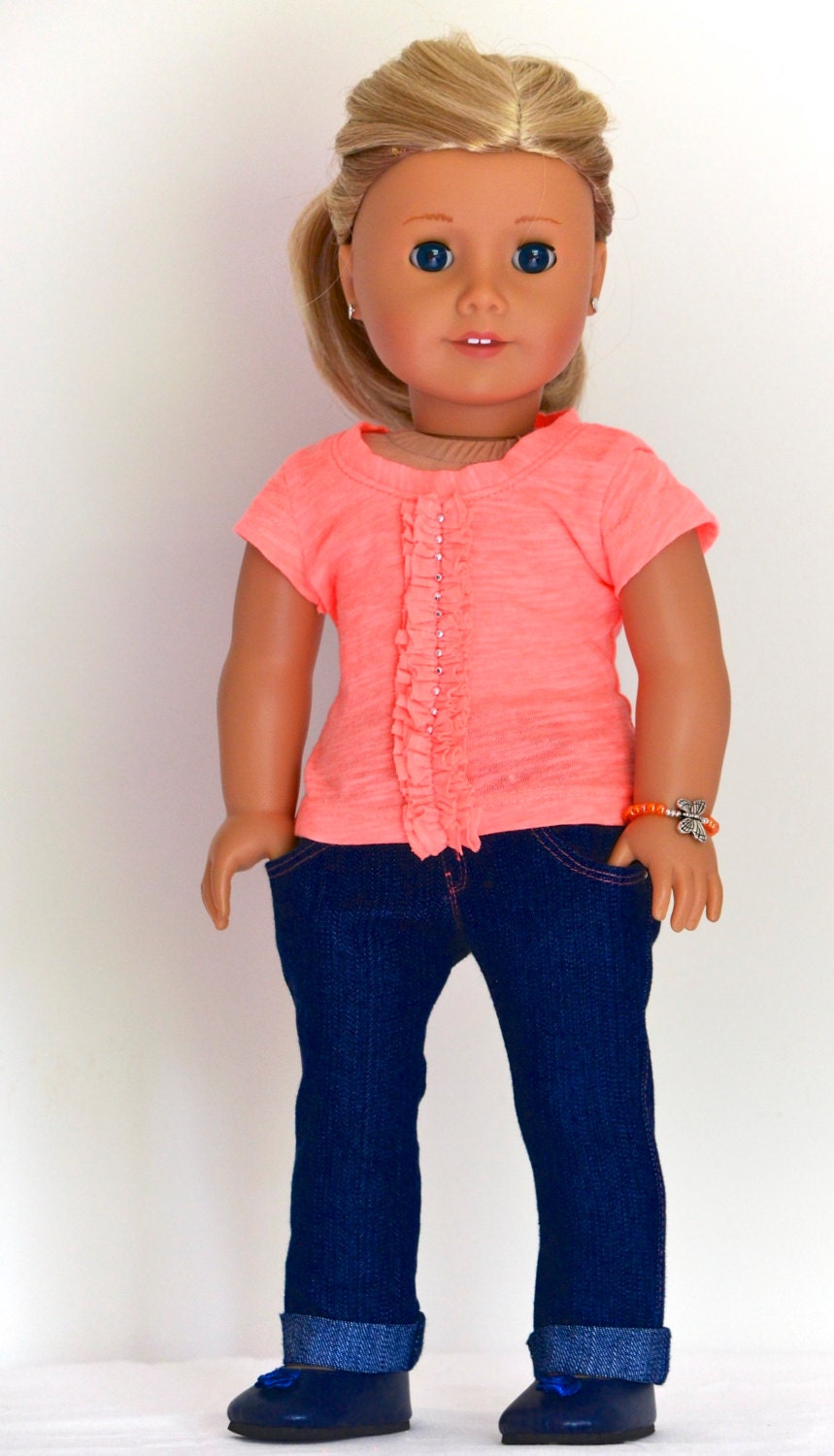 This outfit is just so cute! I love the ruffles on the top<3
The jeans are AMAZING. The quality seems great and... they're just so adorable!
The bracelet is super cute too! I love butterflies so I love that. :)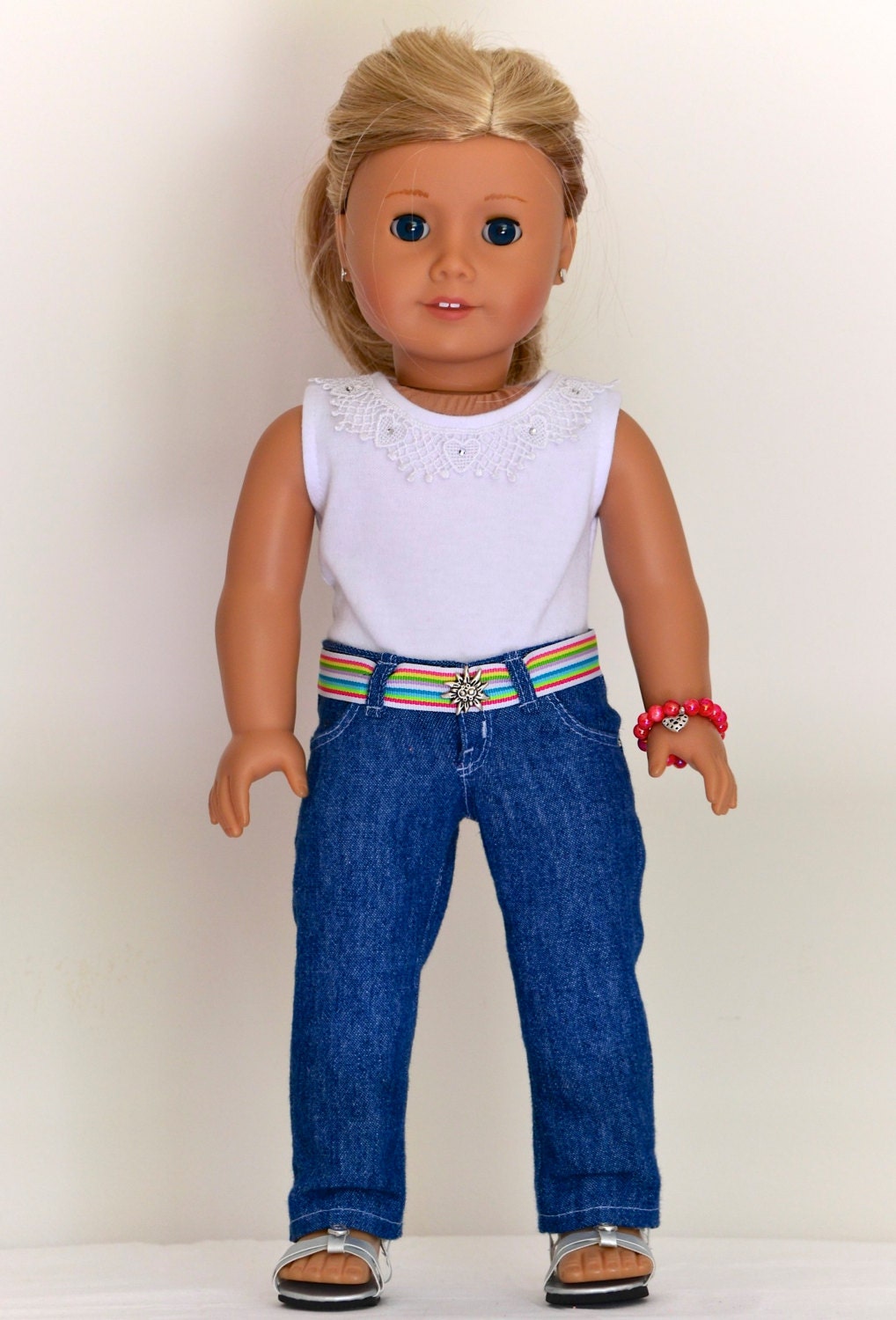 I found this outfit adorable, too!
The jeans add such a summery look to the whole outfit.
I love her top! The hearts are cute!
I hope you enjoyed this post! Danielle