Talia kindly donated some doll food for a giveaway. Her shop is called AGcessories. Please go check it out! Thank you SO much! Here is some info on Talia:
Dolls have always been a big part of my life. As a child, I collected barbies and that continued into my teens. That was before I knew of American Girl. I have also been a crafter since my teen years. Now that I have a daughter who loves American Girl, I have found a way to combine dolls and crafting. I loved making accessories for her dolls so much that I wanted to open a shop to make them for other girls (and grown ups ;)) to enjoy. Each doll item I make is crafted with lots of love and care, and I try to make sure every item is unique and fun. My daughter's AG dolls gives me an excuse to play them with her. She is almost 9, and I have a 4 year old boy who occassionally takes one of his sisters' doll food items and feeds it to one of his characters. When I am not spending time with my kids or making doll things, I enjoy reading, organizing, and I love google. I google everything! Thank you so much for taking time to read a little about me and my shop!
Now onto the prize!
If you win you get: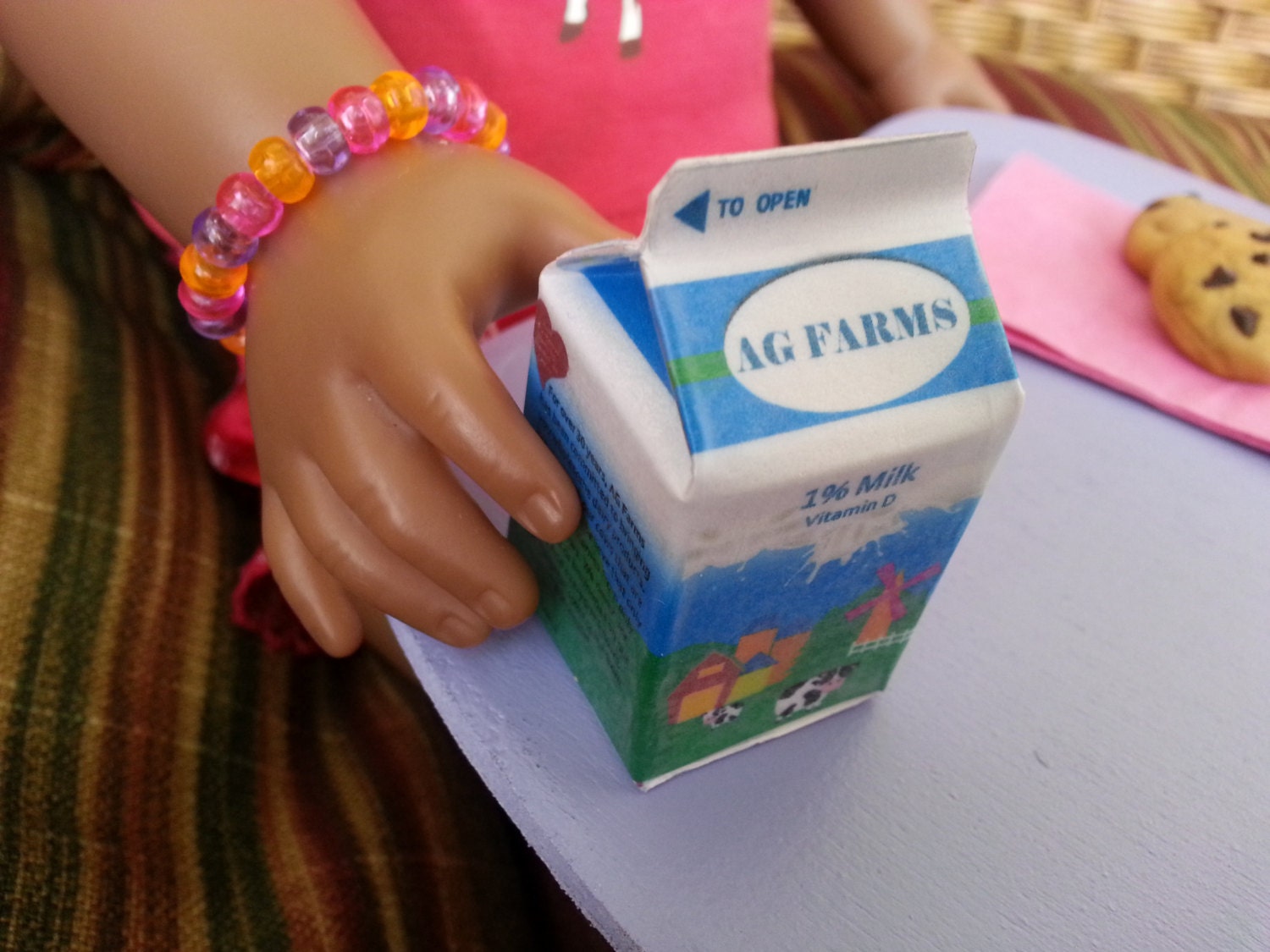 A carton of milk for your doll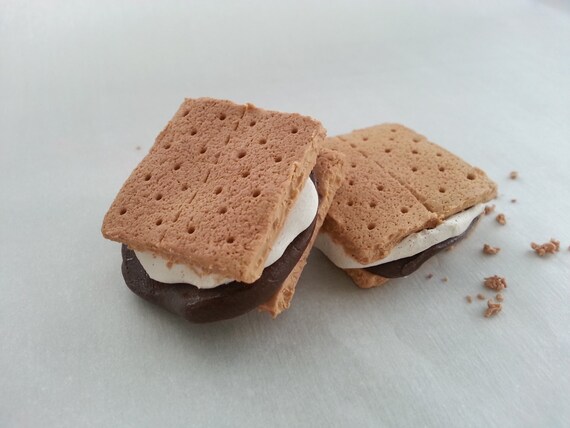 and 2 S'mores all for free!
If you win, you will have to give me your address and Talia will send it to you.
How can I win?
You MUST be a follower ( 1 entry )
Extra entries:
Blog about the giveaway ( 2 entries)
Email 5 friends about the giveaway ( 2 entries )
Send me a picture of your doll doing something fun! ( 3 entries )
Run around your house twice! Really do it! ( 5 entries
Favorite AGcessories ( 3 entries )
Buy something from AGcessories ( 10 entries )
If you do extra entries, put it in 1 comment.
Give me the links.
Giveaway ends on May 29th.
Thanks for reading! Danielle